Fundamentals of modern technical communication, part 1
Modern Technical Communication Basics

Duration

10 hours

Format

Video

Price

€600

(Buy it on our introductory offer now for just €400!)




About this course

This course is intended for anyone interested in the most modern applications of the theory and practice of technical communication - from career changers, to upskillers, to beginners in the field.

At the end of this course, you will be able to:
Understand the purpose, goals, and products of modern TechComm


Discuss the qualities of TechComm and the skills that make technical communicators successful in the field


Uncover clues from SMEs and organizational sources that point to TechComm solutions


Identify target audiences to create fully customized, usable solutions for local, national, and international impact
This course is made up of the following materials:
Videos - short, engaging presentations from the course instructors that bring the topic to life (transcripts are provided as an alternative learning format)


Content - text and graphics that allow to you read and consider a variety of topics


Resources - templates, guides, and additional resources that will deepen your understanding


Activities - real-world scenarios that provide you with an opportunity to apply what you've learned (scoresheets are provided so you can assess your own work upon completion)


Assessments - self-grading quizzes that assess your learning through multiple choice, multiple response, and true/false questions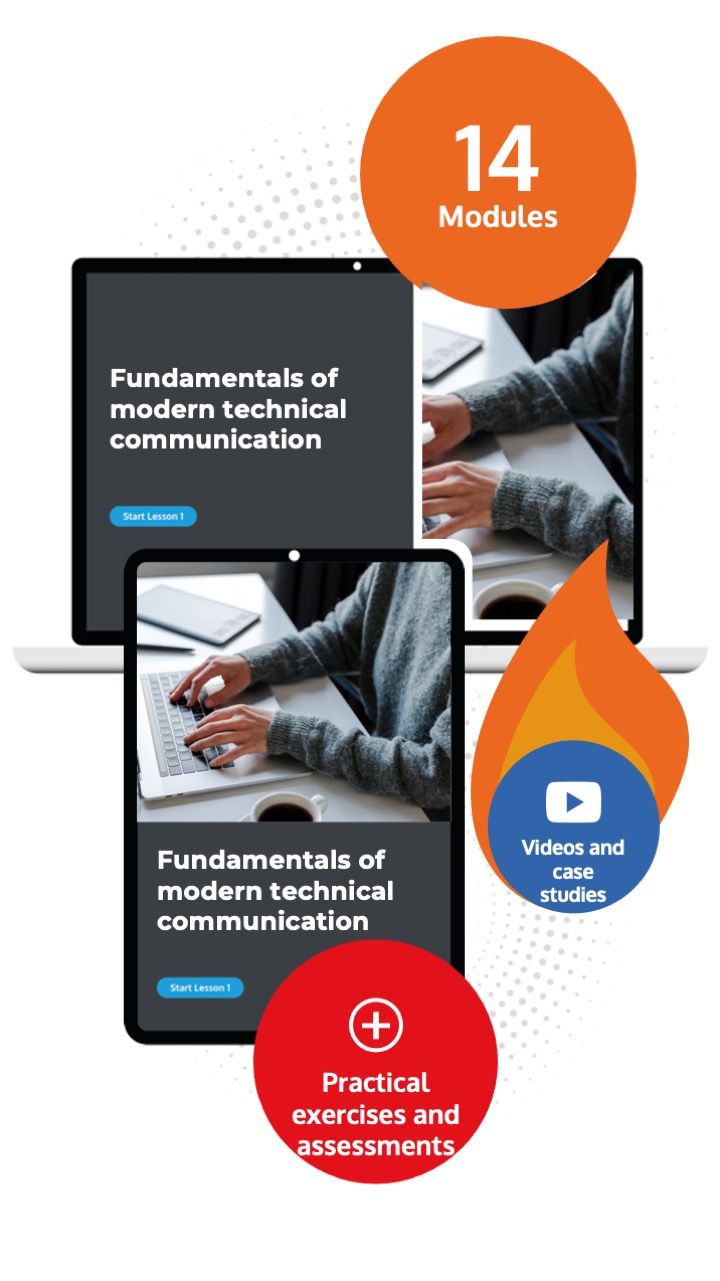 Presented by
Ben Woelk
and
Jennifer Goode, PhD
Experts in technical communication
Ben Woelk, CISSP, CPTC, is Governance, Awareness, and Training manager in the Information Security Office at the Rochester Institute of Technology (RIT), where he's responsible for content strategy, security awareness, and program management. He teaches RIT courses in cybersecurity policy and law, technical writing, and introverts and leadership. His Hope for the Introvert Podcast shares conversations with and about introverted leaders, their strengths, and how they apply them in the workplace and other parts of life.

Ben is a Fellow and Past President of the Society for Technical Communication, He's been a three-time guest editor for STC's Intercom magazine and is a frequent conference presenter, including being a keynote for (TCUK), Conduit, and Interchange. Ben teaches STC courses on Introverts and Leadership and Cybersecurity Fundamentals for Technical Communicators, and offers virtual CPTC Foundation exam prep classes.

Ben is co-founder of Your Journey to Leadership, where he lends his experience in introverts and leadership and leadership development.
Jennifer Goode, PhD, CPTC, is the founder at Anypso, a consultancy that specializes in strategic learning systems, organizational change management, and people and performance measurement.

Jennifer has more than 20 years of experience in learning and development practice and has worked with a variety of clients–including those in tech, government, aviation, and higher ed–to provide targeted learning solutions with a focus on learner experience, measurable outcomes, and large-scale organizational change.

Over 16 years as a corporate trainer and higher ed instructor, Jennifer created hundreds of hours of training for thousands of learners. Due to the highly technical nature of these training materials, she relied heavily on her background in technical communication to provide the framework for effectively communicating technically accurate, action-driven information.

Jennifer is also a co-founder of Your Journey to Leadership and founder of Anypso Academy, where she lends her expertise to individual, group, and organizational development programming. She is a frequent presenter and workshop leader at national and international conferences.
In her spare time, Jennifer enjoys adventuring with her family—in the kitchen, in the garden, and on the road.
What People Are Saying...
"Recommended"
"Jennifer's presentation style was delightful, engaging, and relatable. During her presentation, she shared her insight and best practices for successfully dealing with changes in the workplace. She also provided practical skills and recommendations to prepare for these situations far in advance, setting you and your workplace up for success."

Katherine, internal training organiser

"I got the job!"
"Before taking your course, I didn't have the faintest clue about how to do any business-style TechComm content. Despite that, I went into a TechComm position interview a few weeks ago. I heard back from them a few days ago, and got the job without having prior experience due to the knowledge that I showed during the interview. Without your TechComm course, I would never have been in the running for a position of this type. Thank you again!"

- Sam, former student

"Brilliant Course"
"Ben and Jennifer are experts in the field and their presentation of modern technical communication is brilliant and easy to understand."

Pete, former student

Join the Waiting List
Get notified of our new courses as soon as they are released.